Just because there is an app for that doesn't mean an app has to be the only way. With Audio Conferencing for Microsoft Teams, you can join online meetings from any telephone making your meetings more accessible whatever the circumstances.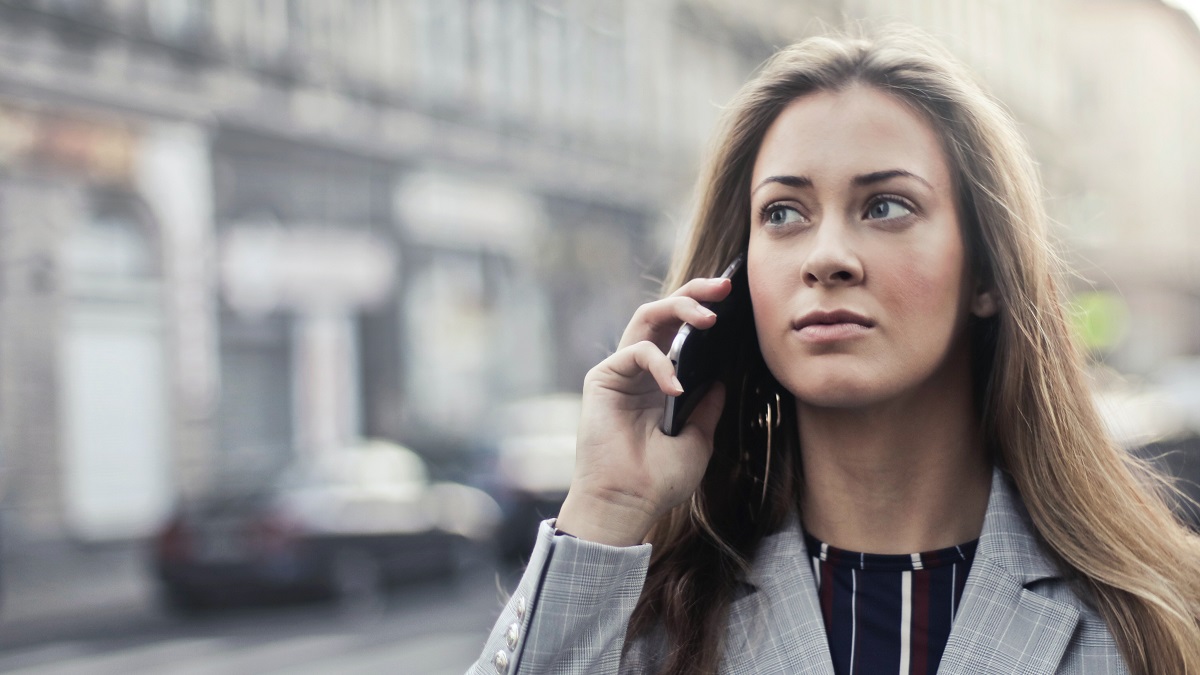 As the usage of Microsoft Teams continues to grow across organisations around the world, our reliance on PCs and digital devices grow. Under normal circumstances, that's all well and good but what if you're internet goes down? Microsoft Teams isn't all about the app and that's why dial-in Audio Conferencing with Microsoft Teams is an important and often overlooked facet of the service.
Whether your Internet is down, you live in an area with poor mobile data coverage which means you can't use a mobile device with the Teams app, or whether you need a screen break but still want to participate, Audio Conferencing could be your ticket.
What is Microsoft Teams Audio Conferencing?
Simply put, audio conferencing in Microsoft Teams is the ability for somebody to join a meeting from a traditional telephone. This modality obviously lacks some of the fidelity of a Microsoft Teams app like chat, video, and screen sharing, but it means you don't have to miss out on the conversation entirely.
When a user is licensed for Microsoft Teams Audio Conferencing, their meeting invitations are updated automatically to include a dial-in telephone number and a Meeting ID which phone participants can use to join.
When you want to join a meeting by phone that includes the dial-in details, you simply call the number, enter the Meeting ID, and you're set.
As a global service, Microsoft Teams provides telephone numbers all around the globe for people to dial-in using a number which is local to them. There are also toll and toll-free numbers so as an organisation (the ability to use toll-free numbers can be turned on and off), you can choose to have the call costs passed to the participant or handled yourselves paid for with Communication Credits in Microsoft 365.
What license is needed and what's the cost?
For Audio Conferencing to be available, the meeting organiser is the person who needs the license for Audio Conferencing and not the attendees and participants in the meeting.
If you've got a team of 20 people but only one person ever sets up the meeting invitations for the team, only that one person needs to have the license.
The Microsoft 365 Audio Conferencing license can be purchased as an add-on license for a user that is already assigned any other Office 365 plan such as Enterprise E1 or Enterprise E3. For users with Office 365 Enterprise E5 or Microsoft 365 Enterprise E5, Audio Conferencing is already included and just needs to be enabled for the users.
The retail price for the license is £3 per user, per month excluding VAT.
If you're thinking of using Audio Conferencing for a subset of users, consider using Group-based License Assignment so that you can easily manage the license add-on for those users.
What phone number will be shown in the meeting invitations?
Each user has a default phone number that is added to their invitations. This is assigned to the user as part of the Microsoft Teams user profile. The default number can be different for each user based on their location.
Microsoft Teams offers a whole host of shared service numbers for countries around the globe, however, if you want to make your experience shine, you can apply for dedicated numbers for your organisation. These are free to acquire through the service and allow you to have your own number making your meeting invitations look and feel unique and part of your brand.
What about hidden costs?
The first are toll-free numbers. If you don't want people to be able to use toll-free numbers to call your conferences then you simply disable this.
The other hidden cost is dial-out calling. With this option enabled, a user already in the meeting can add a participant to the call using a phone number and Microsoft Teams will make an outbound call to them. It's a useful feature, however, there are call costs associated with it.
As an administrator, you can either disable this feature entirely or you can set it to only allow dial-out calling to certain geographies or countries to limit any potential costs but leave the feature available should a user need it in a pinch.
Get started with Microsoft Teams Audio Conferencing
If you are interested in adding audio conferencing to your meetings or perhaps you're already licensed for it but aren't enabling it for your users and need to learn how to, get in touch with us at Arcible and we can help you.