So you want to find out more about Arcible?
Arcible is an IT consultancy and solutions business aimed at providing services to small to medium businesses and enterprises as well as to charities and non-profit organisations. We specialise in Microsoft services and platforms including Microsoft 365 and Microsoft Azure.
We are based in Basingstoke in the South of England, however, we can help your business or organisation wherever you are. We strive to be different so keep reading to find out more.
Arcible
noun, singular
/'A:k.əbəl/
to architect solutions for our customers and to explore the possible
to deliver quality for our customers
to be honest with our customers, to care about our customers, and the community
What do we do at Arcible?
Arcible is a Microsoft Partner. We specialise in Microsoft cloud based services, platforms, and solutions such as Microsoft 365 and Microsoft Azure. We may be focused on the cloud but we've come from a background in on-premises IT and infrastructure so we're great that too.
Why was Arcible founded?
The spark that ignited Arcible came in late 2016 when we saw that there was a real need for two things in the UK IT market. The first was for an agile IT consultancy and service provider that can meet the needs of a modern-age where technology is fast-paced and constantly changing. The name Arcible is a compound of two words that really grabbed us: architecture and possible.
The second need is what helped guide our company values. With our experience, nearly 15 years of it across various verticals in IT, it has taught us that the industry is fraught problems: misinformation, over-pricing, over-reaching, over-selling, and distrust.
What is Arcible about?
Our company motto is explore the possible because that is our aim: to be able to help your organisation achieve its full technological potential, to see what is possible and to help you architect it and achieve it.
At Arcible, we strive to be different. We don't do misinformation, over-pricing of our services, and we don't try to be more than we are. Our values are quality, integrity, and social responsibility and we live by them and they are the foundation of all that we do.
As a technology start-up, Arcible suffers one trait shared by many start-up's: time. We're honest about this because it's what we do. Starting an IT business isn't something that happens overnight so we work at Arcible and on our customer projects around other commitments.
What is our vision?
Just because we are small today, we don't plan on staying small forever; we have big aspirations for Arcible: our vision.
Today, our services are focused primarily consulting and offering the very best to help you realise your own aspirations. We support this with our Arcible Assist and Arcible Vision services too. Our company vision includes expanding our consultancy offerings to allow us to be more responsive and accessible more often as we progress from start-up to something else.
What are our goals to meet the vision?
Our first goal is to prove that the ideals of Arcible and our values make sense and have a place in the world. If there are other organisations that think the way we think and act then there is synergy and where there is synergy there can be a relationship. We don't want Arcible to be the kind of place where we drop-in, do some work and disappear: we want to be with you, our customers, for the long-haul; we want to support you and your business the same way you do.
As we grow, we need people to help us do our work. As we employ people, our aim will be to be a great place to work, a place that people want to work. As we grow, we also want to also grow how we act for the greater good; to give something back. We aim to be able to help to local charities and organisations: that doesn't always mean financial handouts. A donation from Arcible could just as equally be our skills such as helping to teach others because help doesn't always have to come with a price.
It all adds up to form the vision for Arcible to be a great place, a different place, for customers and employees alike.
What is our mission?
Every company has a mission: it's what the company is in the world to accomplish. At Arcible, our mission is not to change the world or to try and take the IT industry by storm: we know that we can't do that as we aren't the size of company to have that affect and frankly, the industry probably wouldn't accept our degree of openness and honesty but we hope that, that can change.
Our mission is to do the very best for our customers through commitment to quality and integrity; to work hard, have fun, and be socially responsible by caring about things above and beyond ourselves.
Our mission is closely aligned with our values to ensure that they are at the core of what we do. Our mission is intangible which means we don't tweak it or change it as we grow and evolve with the times and it isn't tied to specific products or technologies which means we don't change it as the IT landscape changes either.
The Arcible values
Quality: we do our best to deliver the highest quality possible for our customers.
Integrity: we are honest and decent in all that we do; a company that you can trust.
Social Responsibility: we care about our customers, our employees, community and have respect for matters above and beyond our own bottom line.
Sounds great, prove it!
We think the fact that we publish our Consulting and Arcible Assist prices right on our website for all to see is testament to it.
Our corporate values really are at the heart of the work we do and not just a token gesture because corporate values are the new fad thing to do. We challenge anyone wanting to work with us at Arcible to question us on our values: we'll give you the honest answer even if means your business ends up elsewhere.
Doing what is right is more important to our company than a pay cheque. For this honesty, all we ask in return is to have that same honesty reciprocated. By fostering open, honest dialogue with mutual respect between Arcible and our customers, we aim to build lasting, harmonious relationships that can stand the test of time and face adversary head-on.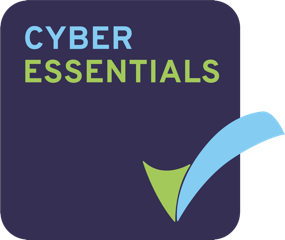 Arcible is a Cyber Essentials certified company. We take security seriously both internally for ourselves and externally for our customers. Security is embedded into everything we do, not an add-on. You can be sure that when working with Arcible, we've always got security in mind.
How is Arcible a socially responsible company?
The world is an ever-evolving and complex place with pressures hitting us all from work, home, and everywhere in between. We all need time to decompress or to prepare for the next big thing. We also need time to spend with our families or spend time helping the community and social enterprise such as Scouting.
Social responsibility doesn't mean you're going to find us clocking off at 4:00 p.m. every day, but it does mean we have a balanced and fair approach to work. We like to work hard and have fun and at Arcible, we believe that hard work, having fun, and remembering those around us and the impact we can all have actually made our work better.
Arcible is a signatory of the Armed Forces Covenant and we offer free support to Groups that are part of the Scout Association.
How do we know we are sticking to our values?
We survey with our customers and with people who have engaged with us whether they ultimately became a customer or not. We are tough on ourselves and expect a high level of satisfaction from these surveys. We use the Net Promoter Score (NPS) measurement system to compare experiences working with Arcible compared with other companies and organisations.
Help for suppliers
Arcible is a signatory of the Prompt Payment Code. Being part of this means that we've pledged to pay our suppliers on time and as agreed. You can find out more about the Prompt Payment Code at https://www.smallbusinesscommissioner.gov.uk/ppc/about-us/.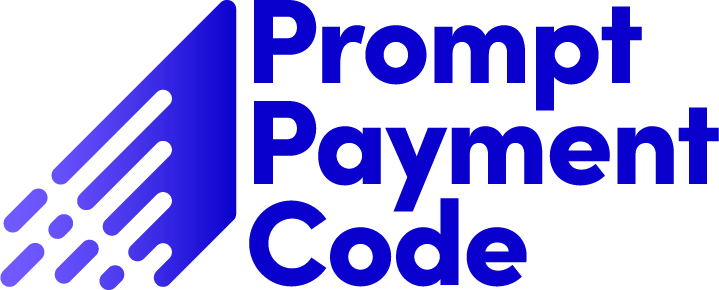 If you are an Arcible supplier and you are looking for help on how to get paid, you can refer to our Arcible How to Get Paid Guide for Suppliers below.